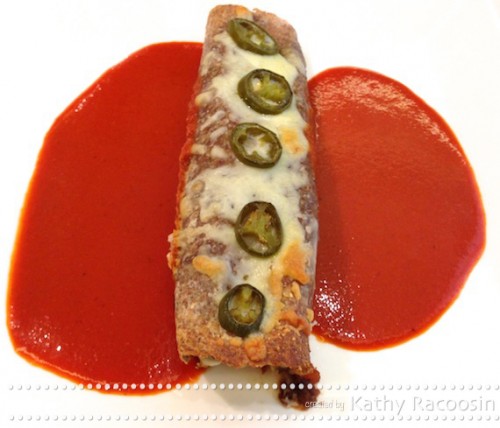 burritos
2013-05-09 06:52:30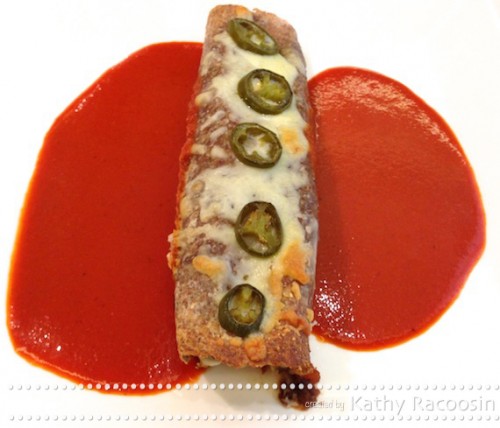 easiest way to cook chicken & a crowd pleaser
Ingredients
1 pkg boneless, skinless chicken breasts
enchilada sauce
salsa
jalapeños
refried beans
fajita seasoning
shredded cheese (fiesta blend is nice)
brown rice
tortillas
olive oil
PREPARE THE CHICKEN
heat a pot full of water and place chicken in the water. cook on medium heat for about 15 minutes stirring occasionally. remove chicken (when it's slightly pink on the inside) to a cutting board. when the chicken is cool enough to handle, slice and trim the fat from chicken. add a package of fajita seasoning, mix and set aside. spray the bottom of a pan & preheat over to 375.
PREPARE THE BURRITOS: spread the refried bean mix on the tortilla, add some cheese, chicken and rice to taste. roll and place in pan. repeat - brush tortillas with olive oil, sprinkle with cheese and add jalapeños. bake about 20-25 minutes until golden.
heat enchilada sauce and add some to plate for color and flavor.
Notes
it easy to turn the burritos into enchiladas by adding the enchilada sauce to the pan and bake in the oven. I like to serve the sauce on the side and have more crunch to the tortilla.
Kathy Dishes http://kathydishes.com/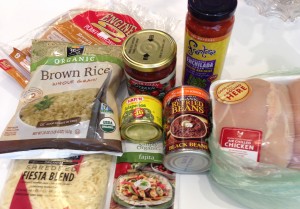 frozen rice is a good time saver. i tried brown rice tortillas and will not buy them again. they crumble to easy.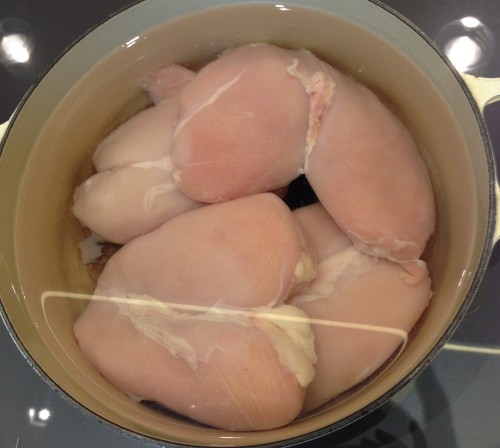 this is hands down the easiest way to cook chicken. heat water and place raw chicken in the water. love that the raw chicken doesn't touch anything in the kitchen!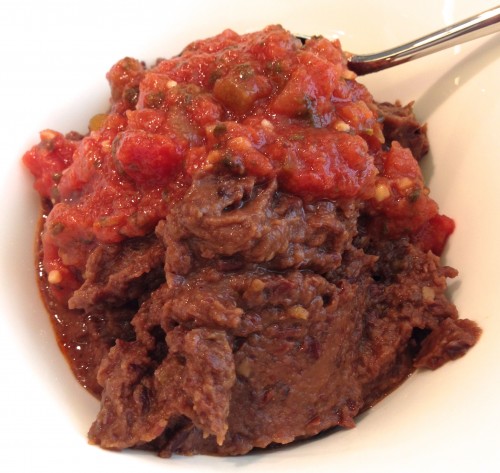 mix a little salsa with the refried beans to make it easy to spread on the tortillas (this time I used "black bean refried beans…that's why they are so dark)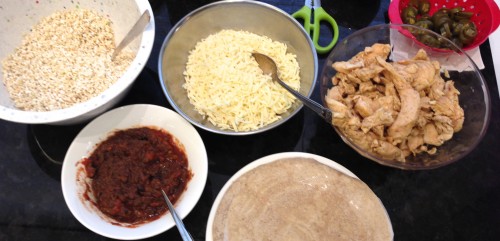 it's pretty quick to assemble these when everything is in a bowl and ready to go. i add just a little cheese on the inside and some on the outside to visually please the taste buds 🙂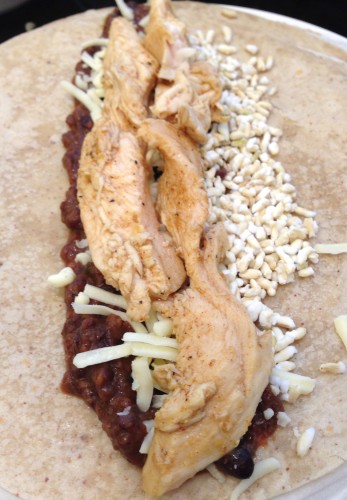 this chicken is slightly pink but ,I'm not worried because it will cook more in the tortilla. the rice is still frozen but, that's ok. Please email me if you have questions. Thanks for your visit. Kathy