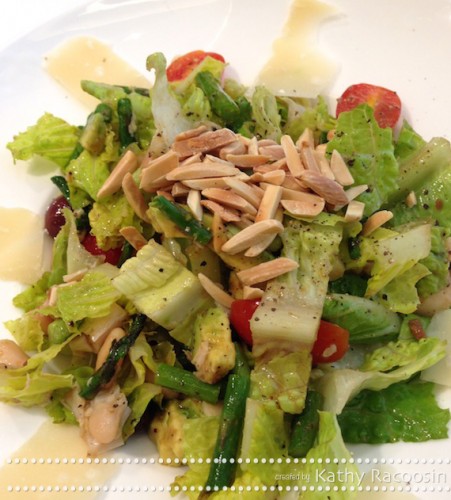 Just sharing a salad bar I set up for the family.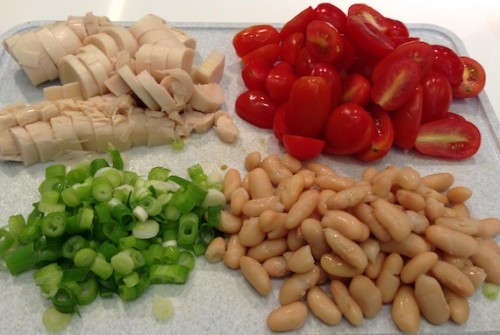 I gathered all the ingredients ….. a colorful feast for the eyes. If you soak and cook your own beans the taste & texture is so different. (this time I opted for canned beans)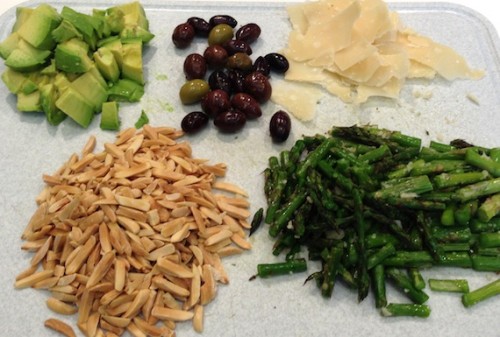 Roasted some asparagus and toasted some slivered almonds. Shaved a brick of parmesan with a vegetable peeler.
Mix all of the ingredients in a bowl so the dressing touches every morsel. Add fresh ground salt & pepper and enjoy.
Try some hard boiled eggs your next go around or pine nuts with goat cheese.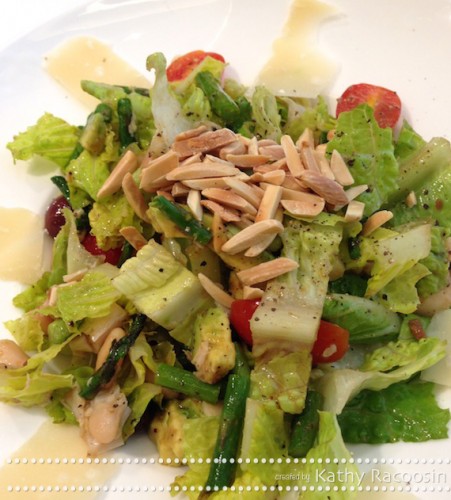 Mixed Salad
2013-07-14 18:14:10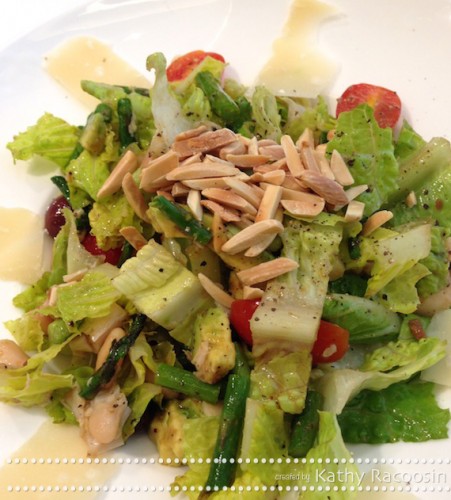 mixing your greens & fixings gives your salad an extra spin.
Ingredients
ROAST your asparagus with a little olive oil (cut up when cool)
TOAST your slivered almonds in the oven while you prepare your salad
grape tomatoes ,sliced in half
hearts of palm, sliced
1 bunch of scallions, chopped
1 can cannellini beans, rinsed & drained
1 avocado, diced
olives, pitted
parmesan, freshly shaved
Instructions
roast, toast, assemble and mix well in a bowl.
Kathy Dishes http://kathydishes.com/