Hello Friends, I have been cooking all morning for Thanksgiving plus a special dinner for my son who is on his way home from Arizona!! If I used the frozen cranberries from the freezer I would have some more room so I found and adapted this recipe. I am so delighted with the results.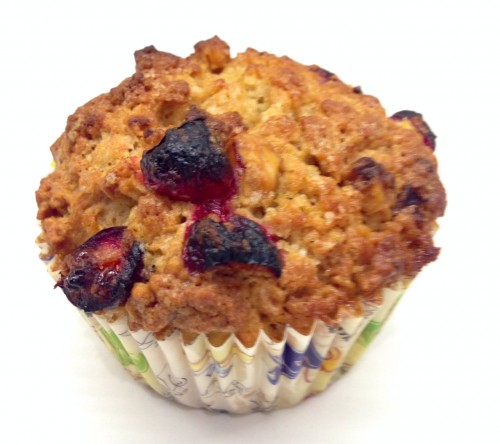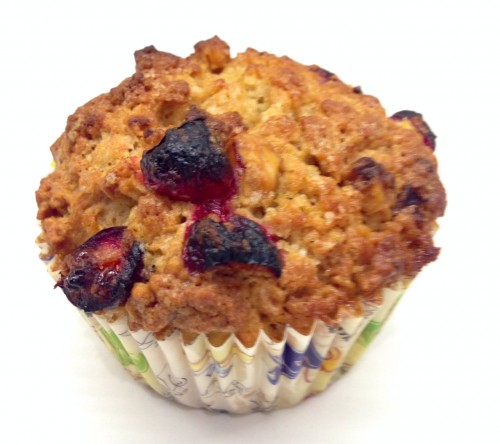 Fresh Cranberry Muffins w/ Orange & Walnuts
2013-11-26 12:29:45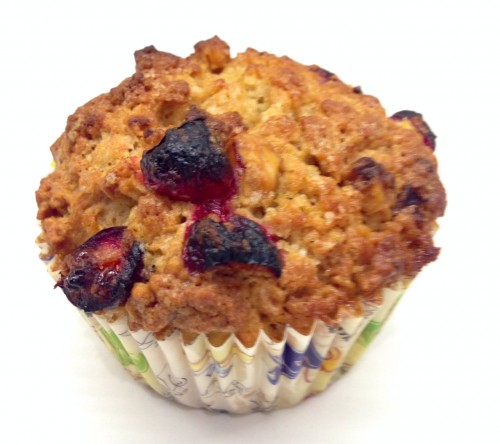 the most amazing blend or orange and craberry
Ingredients
3 cups all-purpose flour
1 tablespoon baking powder
1/2 teaspoon baking soda
1/2 teaspoon salt
1 tablespoon ground cinnamon
1 1/2 teaspoons ground ginger
1 1/4 cups 2% milk
2 extra-large eggs
1/2 pound unsalted butter, room temp
1 1/2 cups coarsely chopped fresh cranberries
3/4 cup coarsely chopped walnuts, toasted
3/4 cup brown sugar
3/4 cup granulated sugar
2 oranges
Instructions
Preheat the oven to 375 degrees F.
Line 18 muffin cups with paper liners. Cream the butter, add the sugars until well combined. Stir together the flour, baking powder, baking soda, salt, cinnamon, and ginger in a large bowl. Make a well in the center of the mixture and add the milk and the eggs. Add the sugar mix, cranberries, walnuts, zest of 2 oranges, juice of ONE orange and mix together.
Spoon the batter into the paper liners, filling each one to the top. Bake for 20 to 25 minutes, until browned on the top and a toothpick inserted in the center of the muffins comes out clean.
Adapted from Ina Garten
Kathy Dishes http://kathydishes.com/