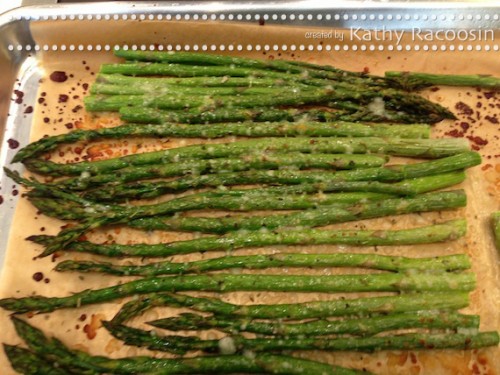 Hey! Just popping in today just to share a quick recipe. This one is super easy so there won't be a recipe card. Let me know if that's a no no.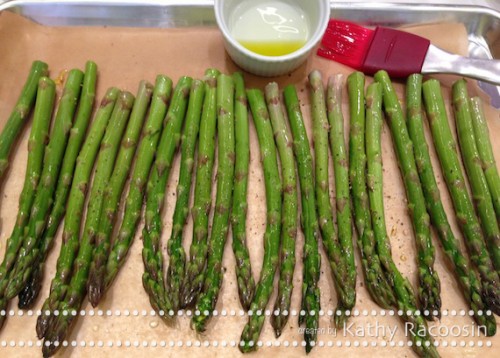 Preheat oven to 375 or 400. Trim asparagus, brush with olive oil and grind some fresh ground S&P on top. Plop in oven for 25 minutes or until desired tenderness. Grate fresh parmesan on top and squeeze the juice of one lemon. Put back in oven until cheese melts.
I like to chop the asparagus up and add to a salad as seen in this post.
Any special requests? Hugs, Kathy
P.S. In case you are wondering I line all of my baking sheets with UNBLEACHED parchment paper. I'm not keen on the aluminum leaching into my food.