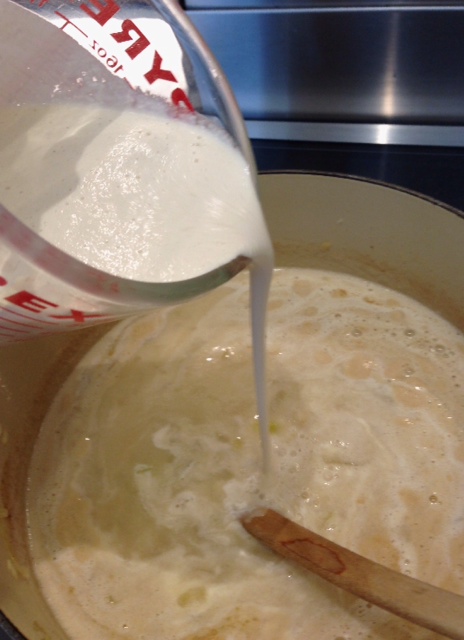 This vegetarian option is super easy and will enhance any soup. Just be sure to buy raw cashews.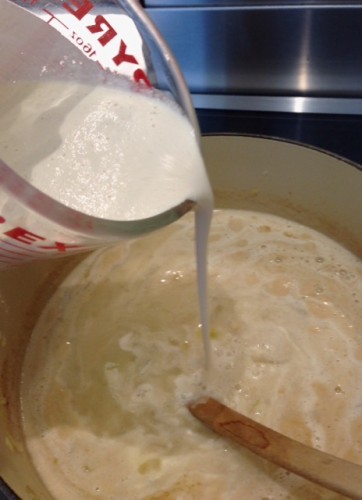 Cashew Cream
2013-04-16 19:58:31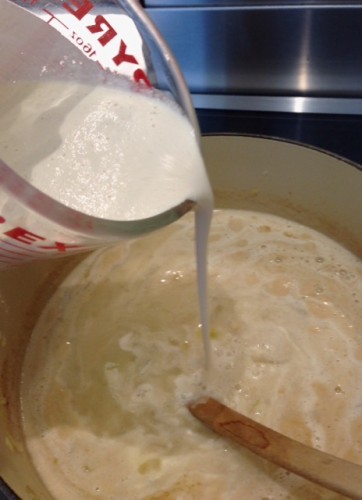 A much healthier option then cream. I think you will love this.
Ingredients
raw cashews
water
Instructions
Put 2 cups whole, raw cashews (not pieces which are often dry) and rinse very well under cold water. Put in a bowl and add cold water to cover them. Cover the bowl and refrigerate overnight.
Drain the cashews and rinse under cold water.
Place the cashews in a blender with enough fresh cold water to cover them by 1 inch. Blend on high for several minutes until very smooth. (If you're not using a professional high-speed blender such as a Vita-Mix, which creates an ultra-smooth cream, strain the cashew cream through a fine-mesh sieve.)
Makes about 3 1/2 cups regular cashew cream.
Adapted from Homemade Vegan
Kathy Dishes http://kathydishes.com/